February 28 – March 31, 2022 (5 week session)
March indoor storytime online registration begins for everyone on February 14 at 7:00 am.
Register in advance for the 5 week storytime session using the SignUpGenius buttons on the Lititz Library's website.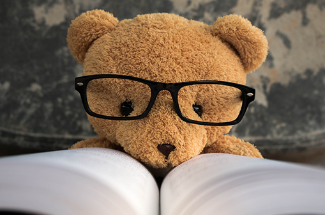 • Small class size         • Socially distanced         • Masks required
Age specific storytimes for children 6 months –  5 years
Storytime will last about 30 minutes and will include songs, stories, nursery rhymes, and playtime.
Little Steps – Babies (ages 6 – 24 months with one caregiver)
Tuesdays—9:30 am            Tuesdays—10:30 am            Tuesdays—6:30 pm            Wednesdays—9:30 am            Wednesdays—10:30 am
Storyteller: Amy Moyer – amoyer@lititzlibrary.org
Toddler Storytime (ages 2 – 3 years with one caregiver – must be 2 by March 1, 2022)
Mondays—9:30 am            Mondays—10:30 am            Tuesdays—11:30 am            Wednesdays—11:30 am            Wednesdays—5:30 pm
Storyteller: Shannon Richard – srichard@lititzlibrary.org
Preschool Storytime (ages 3 – 5 years independent of a caregiver – must be 3 by March 1, 2022)
Tuesdays—9:30 am            Tuesdays—10:30 am            Wednesdays—9:30 am            Wednesdays—10:30 am            Wednesdays—6:30 pm
Storyteller: Shannon Richard – srichard@lititzlibrary.org
Family Storytime (multiple ages with one caregiver)
Thursdays—9:30 am            Thursdays—10:30 am            Thursdays—11:30 am
Storytellers: Amy Moyer – amoyer@lititzlibrary.org
Shannon Richard – srichard@lititzlibrary.org
Zoom Storytime (all ages are welcome)
Mondays – 11:30 am
Storyteller: Shannon Richard – srichard@lititzlibrary.org