Step 1
Download or open Libby on your device:
Step 2
In Libby, follow the prompts to find your library and sign in with a library card.
Step 3
Browse your library's catalog and borrow a title.
Your selection will vary based on your library, since each library chooses what titles and formats to offer in Libby.
Step 4
Borrowed titles appear on your Shelf (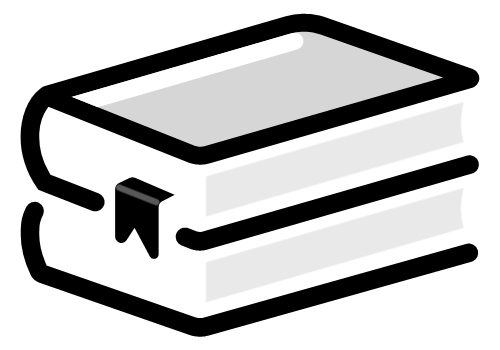 ) and download to the app automatically when you're connected to Wi-Fi, so you can read them when you're offline.
On your Shelf, tap loans at the top of the screen. From there, you can:
Tap Read With… to choose where you'd like to read the book (Kindle or Libby), then finish sending to Kindle (U.S. libraries only) or start reading in Libby.
Tap Open In Libby, Open Magazine, or Open Audiobook to start reading or listening in the app.
Tap Manage Loan to see options like Renew and Return.
Navigating the app
In the footer
Tap  to search for titles.
Tap  to open the library collection you were most recently browsing.
Tap to see your loans, holds, and tags for all your libraries.
Tap   to see your timeline.
In the menu 
Tap Manage Notifications to change your notification settings. Once set up, in-app ("menu badge") notifications appear at the top of the menu.
Tap a library (under "Your Libraries") to browse their collection. Your active library has a star on the library card next to its name ().
Tap Manage Cards (under "Your Libraries") to see, rename, verify, or remove your saved library cards.
Tap Add Library to find another library.
Tap Get Some Help to search for answers to your questions, find solutions to common problems, or suggest an idea.
Tap Take Our Survey to answer a quick survey about Libby.
Tap Settings to customize your experience in Libby.
For frequently asked questions about Libby click here.
All information on this page was taken from help.libbyapp.com