April 17 – May 25, 2023
Online registration begins for everyone on April 3 at 9:00 am. Register in advance for the 6 week storytime session.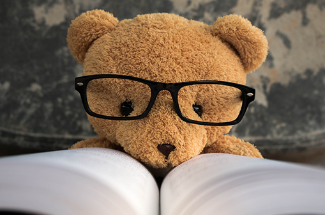 Age specific storytimes for children 6 months –  5 years
Storytime will last about 30 minutes and will include songs, stories, nursery rhymes, and playtime.
• Register using the SignUpGenius buttons below. 
Click on the SignUpGenius button for the correct age group.
Click on the "sign up" box for your preferred storytime day and time.
Click on "submit and sign up" on the bottom of the screen.
Fill in required information.
Click "sign up now."
• If registration help is needed, please call the library (717-626-2255)
• Waiting lists are available.
Questions?
Contact the library's Storytime Coordinators:
Amy Moyer – amoyer@lititzlibrary.org
Shannon Richard – srichard@lititzlibrary.org
Little Steps – Babies (ages 6 – 24 months with one caregiver)

Toddler Storytime (ages 2 – 3 years with one caregiver – must be 2 by April 1, 2023)

Preschool Storytime (ages 3 – 5 years independent of a caregiver – must be 3 by April 1, 2023)

Waiting List