The Academy Awards, better known as the Oscars is Hollywood's most prestigious award in the film industry. Since its beginning in 1929, members of the Academy of Motion Picture Arts and Sciences have been nominating and voting for candidates. This month we are highlighting movies that have won Best Picture throughout the years. Many of these and other award-winning movies are available for check out through the library
Most Awarded Films


Ben-Hur / directed by William Wyler – In 1960, making Academy Award history, Ben-Hur swept the Oscars by winning 11 out of the 12 categories in which it was nominated, including Best Picture, Best Actor, Best Director, and Best Cinematography. It is the story of a Jewish aristocrat who is punished for not helping the Romans, loses his fortune and his family, but later regains his status. The highlight of the film's 212 minutes is its now-legendary chariot race.
Since then, there have been 2 other films that tie Ben-Hur for the most awarded film with 11 awards each. They are: Titanic, which won Best Picture in 1997, and The Lord of the Rings: the Return of the King which won in 2003.
Titanic/ written and directed by James Cameron – Titanic is a timeless love story born of tragedy that created an international phenomenon. It is the story of two people from different worlds meet and fall in love on the brief, tragic maiden voyage of the grand ocean liner Titanic. In 1997 it won 11 awards including: Best picture, Best director, Best original song, song, and Best cinematography.
Lord of the rings: The Return of the King / producers, Barrie M. Osborne, Fran Walsh, Peter Jackson – In this final installment of the trilogy, Frodo and Sam are approaching Mount Doom to destroy the One Ring and a massive battle is about to ensure that will determine the fate of Middle Earth. Among the awards it won were: Best picture, Best Director, Best Art Direction, Best Sound Mixing, Best Visual Effects, and Best Costume Design
Other highly awarded movies are:
2021 Award Season
This year many movies that are up for awards are only available on streaming platforms like Amazon, Netflix, and Hulu and are not yet available to buy on DVD. The films that we have been able to purchase can be found on our New Movies shelf or are available by request.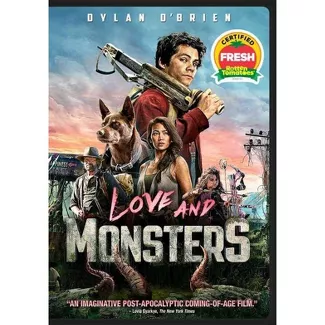 Promising Young Woman – nominated for 5 awards including Best Picture and Best Actress
News of the World – nominated for 4 awards including Best Cinematography and Best Production Design
Mulan – nominated for Best Costume Design and Bet Visual Effects
Tenet – nominated for Best Visual Effects and Best Production Design
Love and Monsters – nominated for Best Visual Effects

Emma – nominated for Best Costume Design and Best Makeup & Hairstyling
The Mole Agent – nominated for Best Documentary
Collective – nominated for Best Documentary and Best International Feature Film
Another Round – nominated for Best International Feature Film